There are those who can enjoy La Traviata and La bohème multiple times in a year, but I'm one of those operagoers that can see Così fan tutte again and again. Why? Admittedly Don Giovanni, another of Mozart's tremendous works, is one of my favourite operas and a lot of that has to do with the highly memorable and addictive music, as well as the hilarious narrative that caused a bit of a stir when it was first shown in 1790 at the Burgtheater in Vienna.
Considering it was written and performed in the late 1700s, some may argue that Mozart's Così was ahead of its time, depicting would-be fiancées falling for new lovers on the same day their fiancés had been called away to war. It would be fair to say that today, where so-called freedom of speech and supposed gender equality exists, current directors wouldn't be fazed about the way that women are depicted in this opera.
Così fan tutte translated from Italian means both 'School for lovers' or 'women are like that'. It would be unfair to suppose that 'women are like that' and, of course, Mozart or his librettist Da Ponte didn't compose the opera to voice such opinion but some sources suggest that the young composer was writing against the backdrop of the French Revolution, in the final years of the Enlightenment era where rational and liberal thoughts were motivating creative minds, leading to vast new artistic innovations, including this one.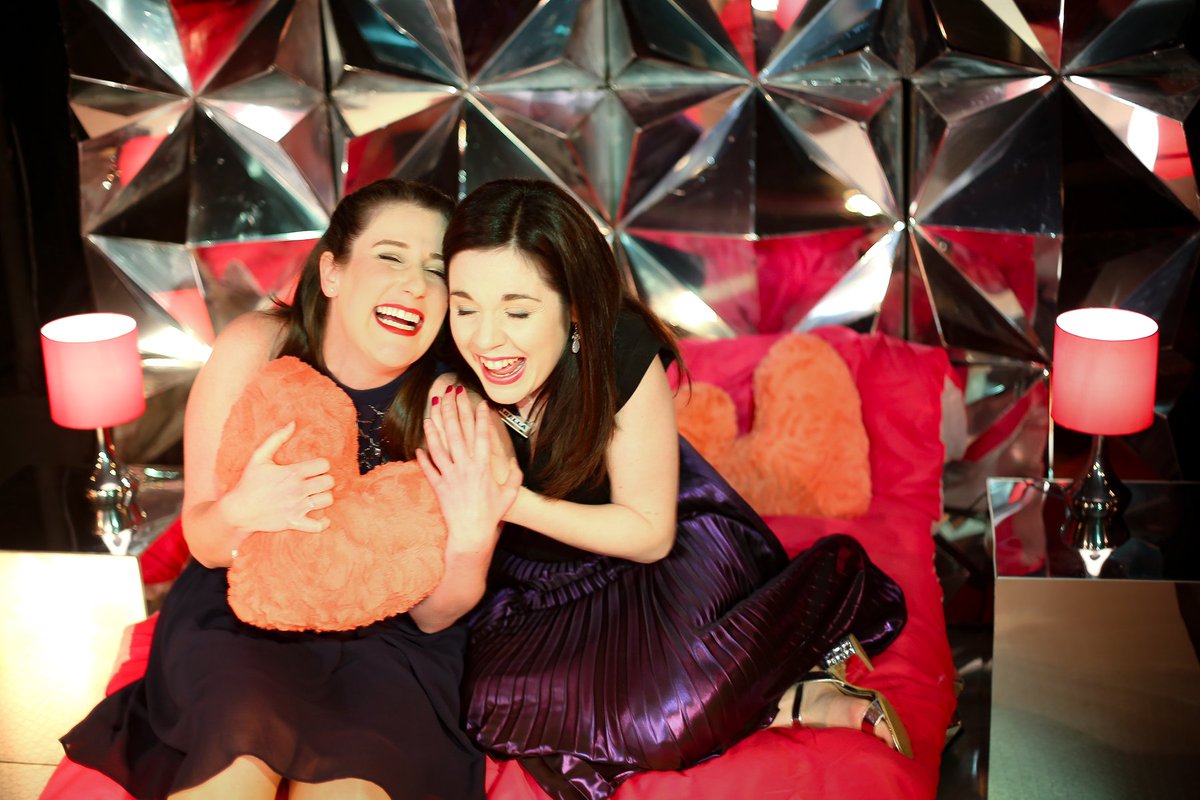 I've seen a variety of productions of Così – from the circus-styled extravaganza at the ENO, the Met Opera's traditional staging and Opera Vera's modern-day setting with a cameraman recording Don Alfonso charming a TV audience – and I've realised how fun, easily adaptable and versatile Così can be performed today.

Now, the King's Head Theatre have concocted something far more original, which includes both Così as the opera and the play by Louis Nowra, an Australian comedy, as well. Sadly, due to time constraints, I wasn't able to see the play but I can tell you that I was, more than, pleased with what I took from the opera alone.
Music director, Elspeth Wilkes plays Mozart's reduced score vividly on the piano. Director Paul Higgins sets his opera in a TV studio with digital screens, diary rooms, a security guard and a talk show host to propel the story forward. This hilarious opera follows the male lovers as they get into the cab laughing away outside the King's Head Theatre Pub, having sealed a deal with the TV presenter, then the audience watch as their women cry. As they pretend to drive away to a false destination, the fiancés return secretly disguised as trendy, preppy types. Yet, the TV show is more of a reality show that is geared towards tearing up relationships for better entertainment value, false drama and cat fights like a typical Jerry Springer show.

Baritone Steven East is rich in tone as the philosopher Don Alfonso, dressed in a tacky presenter's suit, and he comes across as a manipulative TV star than a wise Socrates attempting to teach something new. The reality show tries to prove these male contestants wrong – that their fiancées aren't as loyal as they originally thought – at the expense of ruining their relationship and providing better TV ratings.
Caroline Kennedy recently sang the role of Despina in Opera Vera (click here), a few weeks before I had seen this production, where she gave a supremely confident performance. However, her depiction of Despina here is very different. Kennedy retains the same independent and liberal attitude compared to Dorabella and Fiordiligi, but she shows signs of previously being hurt by a loved one and is forced by the sleazy Don Alfonso to take part in the trickery game. Nonetheless, her different accents and singularly talented and silky smooth voice shouldn't go unnoticed.


The other soloists also deserve credit. Laurence Panter as Ferrando is bright and enthusiastic, Jevan Mcauley as Guglielmo was incredibly impressive, having a way with charming the audience with his warm, deep voice. Ailsa Mainwaring is a skilled actress too and sung well, yet there were times where she sounded weaker than others.
And then there's Stephanie Edwards as Fiordligi. Not only does she exhibit a tenacious character, she has a stunning, sweet-toned voice and acting prowess that I haven't seen in a young soprano at an early stage in her career before – she is a soloist I hope to see and hear again! So, if laughing, giggles, TV gimmicks and opera is what you're looking for, then here is it.